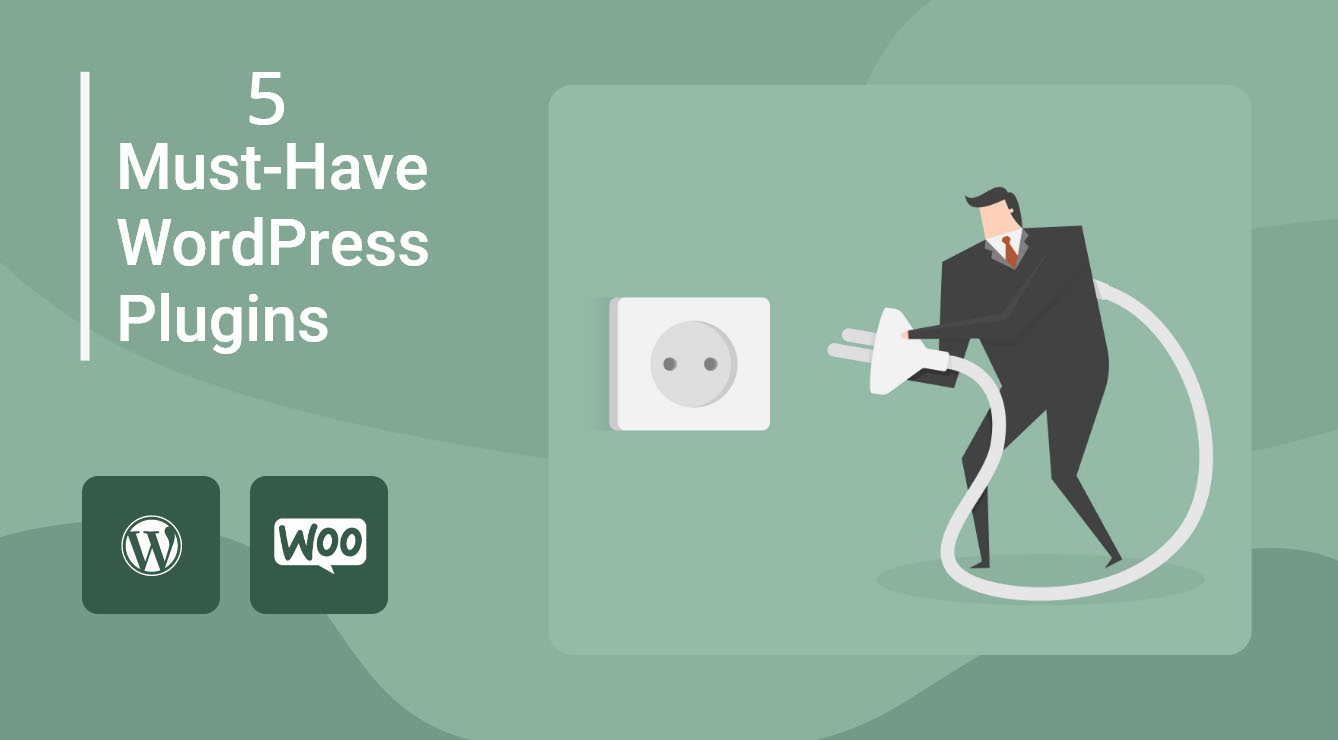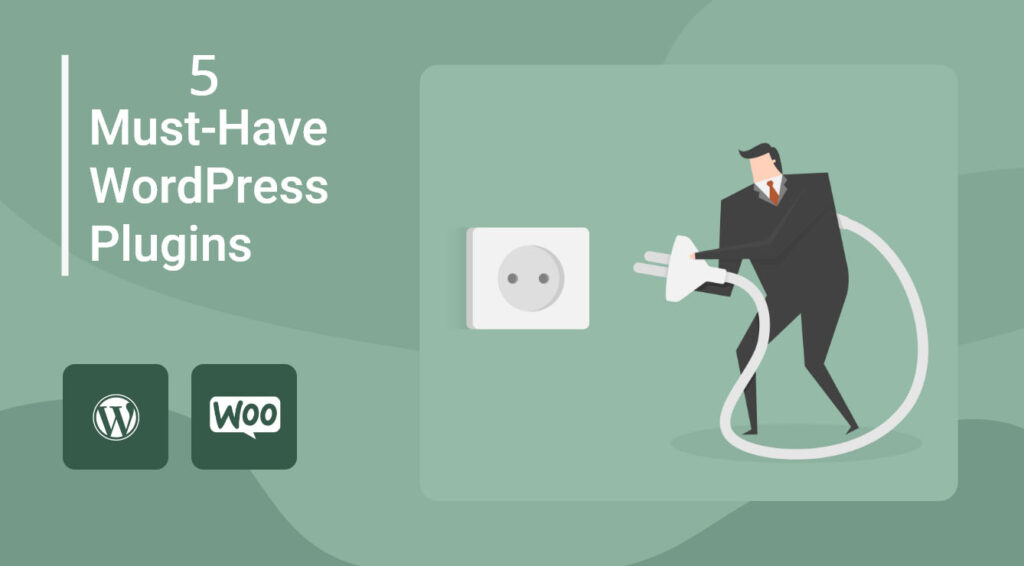 Why do you shop online? Is it more convenient? Do you get more choices?
Well, after all that research. The number of people turning to eCommerce websites has surged. Global e-commerce has risen from 15% of total retail sales in 2019 to 21% in 2021. It now stands at an estimated 22% of sales. . In other words, e-commerce is booming globally.
WordPress stands out as the most reliable and outstanding among several eCommerce platforms.
You can also build a successful eCommerce business website by integrating the best WordPress plugins. Even if you are new to WordPress, the following blog post will give you all the mandatory information about the WordPress plugins list for eCommerce to launch your business.
Introduction to WordPress Plugin Development
If it was not for the plugins, WordPress wouldn't have accomplished such a peak of success. It is one of the most vital assets that add a multitude of features and elements to the website.
With over 50,000 plugins in the WordPress plugin collection, you can choose either simple or extensive plugins to cater to the needs of your website.
Some of the key features of WordPress plugin development are actions, filters, shortcodes, widgets, classes, etc.
Although there are various WordPress plugins for eCommerce available online, you can compose one from scratch as well with the following steps:
Defining the requirements
By creating a WordPress Plugin Directory Structure
By configuring your Plugin
By adding Functionality
By packaging the Plugin
Let us move ahead with the pros and cons of relying on WordPress for eCommerce.
Advantages of Using WordPress for eCommerce Businesses
Before we begin with the best WordPress Plugins for eCommerce, we take it as our job to explain both sides of the story. Accordingly, let us begin with the reasons why you should adopt WordPress for your online business.
1. Easy to Configure and Use:
If creating an eCommerce store from scratch sounds unmanageable to you, WordPress will simplify those issues. With WordPress, you don't require to have extensive technical expertise. Everything is quite simple, and if you find yourself stuck, there are many online tutorials to guide you out of the maze.

The admin dashboard given in WordPress helps you check and analyze all the options and their functionalities. You can easily add, edit, and upload your content with the help of several plugins. The procedure is very straightforward, allowing non-tech people to use WordPress to create and work on their online store.
2. Secures your Online Store:
If you own an eCommerce website, it is your responsibility to secure important data like login credentials, customer information, payment details, etc. This can be performed by several plugins provided by WordPress.
Moreover, since WordPress' core code is highly secured, you can safeguard your website from malicious hackers. Lastly, since the creation of an SSL certificate is quite quick and advantageous, you can move forward with your day without worrying about your online store's safety.
3. Collection of Themes and Plugins:
As we quoted earlier, WordPress offers over 50000 plugins, therefore building WordPress for every type of company and business. You can also use themes to design your website so that your eCommerce business can be striking out in terms of functionality, layout, and construction.
4. Works Well with Search Engines:
You can expand the authority and ranking of your website through WordPress.
How?
Well, WordPress gives the option of on-page SEO in the form of title tags, meta descriptions, alt texts, customized URLs, etc. Additionally, WordPress is mobile-responsive, something that will give you an improved ranking of the SERPs.
Disadvantages of Using WordPress for eCommerce Businesses
On the other hand, some people might feel unwilling of using WordPress for their eCommerce business because of the following reasons:
1. Not eCommerce-Specific:
Regardless WordPress is a trustworthy website-building platform for eCommerce companies, but it still doesn't make it eCommerce-centric.
You'll find various other eCommerce platforms like Shopify, Magento Commerce, or Wix that offer more vital features and templates.
2. Not Completely Free:
While WordPress is free and open-source, you'll require to bear high costs in terms of paid plugins and themes. While such paid additionals are definitely going to strengthen customer experience, you'll have to invest money for the same.
3. Incompatible Plugins:
You cannot expect all WordPress plugins to perform competently with one another. The process will occur obstacles, which will come off as difficult for many.
List of Top 5 Best Performing WordPress Plugins for eCommerce Business Websites
Now that we have covered the advantages and disadvantages of WordPress for eCommerce business websites, it is okay to say that it is not completely a bad option. Yes, you might face some issues with the plugin configuration, but picking the right plugins will ease the process.
To guide you through the same, we have put together a list of the 5 best WordPress Plugins for eCommerce to help you create an excellent and highly-functional website:
1. WooCommerce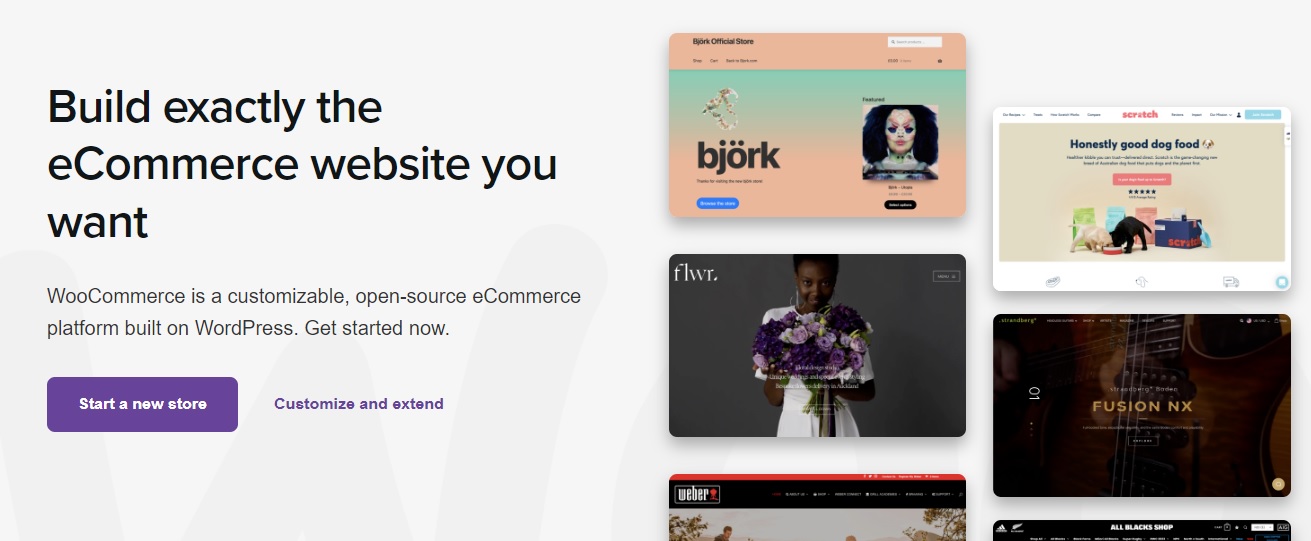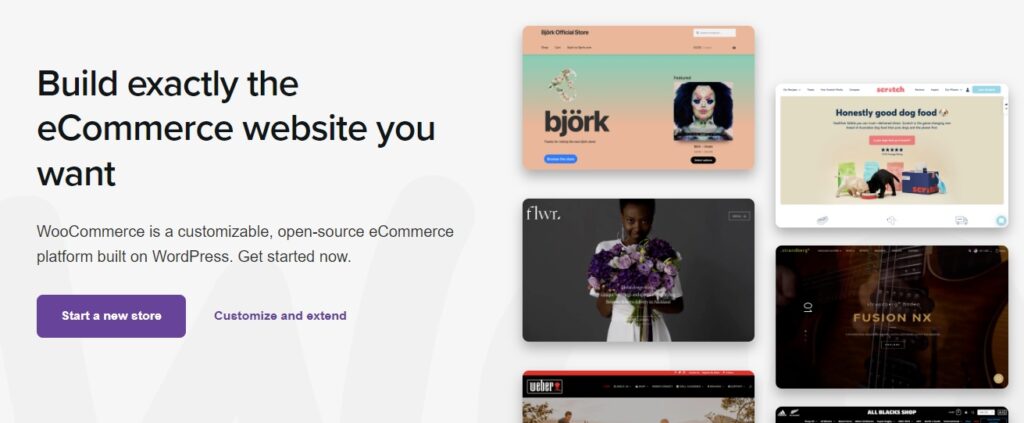 This WooCommerce plugin is easy to do for all those who have basic information about WordPress and its Plugins for eCommerce.
If we start with the stats itself, approximately 5,106,506 live websites depend on WooCommerce, giving it 28% of the market share, making it one of the finest WordPress plugins for eCommerce.
It is a free eCommerce plugin that helps build and maintain an online store with ultimate flexibility. But you'll require to pay for additional extensions.
Top Features:
Fully open-source and managed by GitHub
More than 400 extensions, including order tracking, delivery status, built-in payment gateways, marketing, etc.
Integrated with REST API
Unlimited products (physical and digital) and galleries
Automated taxing
Customer support via email
2. Easy Digital Downloads (EDD)
If your online business focuses primarily on digital products, look at the Easy Digital Downloads (EDD) plugin to be nothing less than a king.
The procedure of selling digital products is quite fundamental and obvious. Apart from simple installation, you can use EDD for no cost.
Top Features:
Manage customers' activities
Monitor sales, download, and API request logs
Customized checkout
Third-party extensions for payment
Discount codes can be applied at checkout
Translated in several languages for a native experience
3. BigCommerce

BigCommerce is genuinely a cloud-based eCommerce platform that provides website management features. But it is also available as a WordPress plugin to help create catalogs, facilitate payment, provide detailed analytics, etc.
Top Features:
Customized designs and checkout
Drag-and-drop functionality for products
Extensive payment gateways with multiple payment options
24/7 customer support through email, chat and live phone
Scalable as per the business's growth
4. MemberPress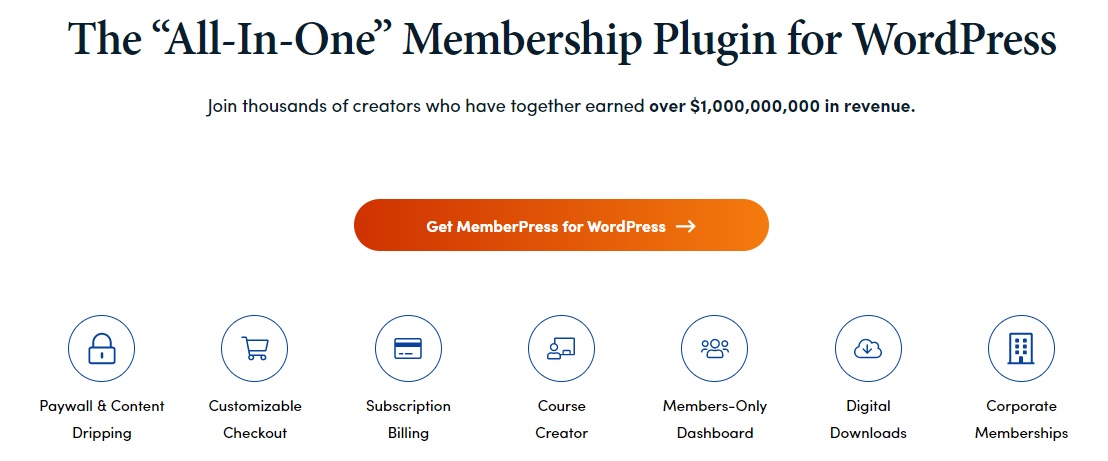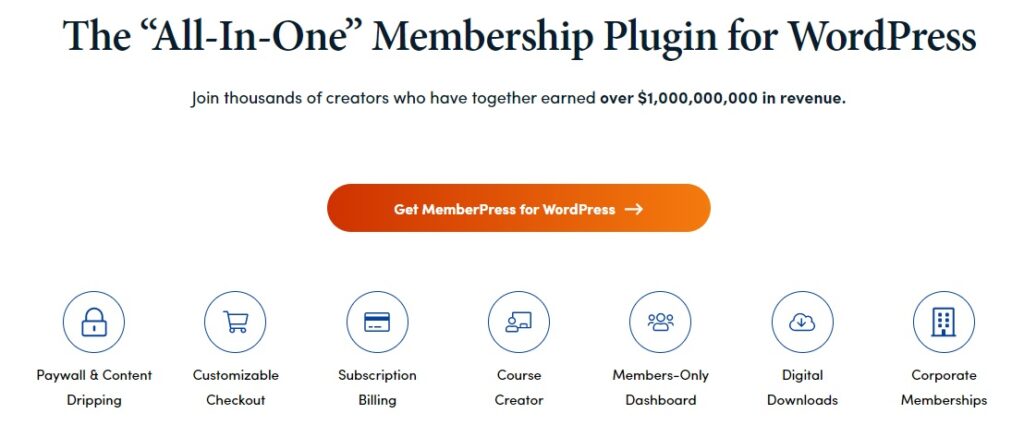 If your business includes providing paid membership, you can benefit from MemberPress.
MemberPress allows you to sell premium memberships, online courses, digital downloads, etc., with a genuine payment system. It also helps you create and track membership subscriptions to ensure a smooth-running eCommerce website.
Top Features:
Create coupons and control their expiration dates
No-coding pricing page
Build a community of creators
Easy payment gateways
WordPress Affiliate plugin
Customizable checkout
5. Cart66
In case the add-ons to the plugins are overwhelming you, we highly recommend Cart66. It operates as a one-stop solution for selling physical as well as digital products, as well as memberships, services, donations, subscriptions, etc.
Top Features:
Secured digital file storage
Unlimited coupons
Tracking of inventory, shipping, and packaging
Built-in payment gateways
Customer Portal
PCI-compliant payment system
How To Hire WordPress Plugin Developers for Your eCommerce website?
Apart from thousands of plugins contributed by WordPress, you can also make your own plugin from scratch. Since WordPress is an open-source CMS, developers can reuse and modify the codes of outdated plugins to enhance their eCommerce website.
It appears a bit technical, doesn't it? If you do not come from a technical background, you might need to hire WordPress plugin developers for the same.
However, you can leave the technicalities to the professional WordPress developers at imw3. Our WordPress development services are superlative since our WordPress experts are proficient in PHP, JavaScript, HTML, and CSS. This helps them build an optimized WordPress eCommerce website for your business.
Moreover, we have worked on several WordPress website projects, as a result guaranteeing experience as well as expertise.
So, what's stopping you? Contact us today and let us build your dream eCommerce website for you. You can always rely on us!